PsyD and PhD Programs in Forensic Psychology
<!- /mfunc search_box_body -><!- mfunc feat_school ->
Featured Programs:
Sponsored School(s)
Sponsored School(s)
All school search, finder, or match results, as well as colleges and universities displayed as "Featured School(s)" or "Sponsored Content" are advertisers that compensate us for placement on this site. The resources, editorial content, and school evaluations published on this site are developed independent of the schools that advertise here.


<!- /mfunc feat_school ->
From "Silence of the Lambs" to "Criminal Minds," the American public has shown an unending fascination with criminal profiling. There is a pretty good chance that one of those books, movies, or TV shows is why you are reading this page right now. That's fine. We won't tell.
Because those are genuine, if highly fictionalized, examples of forensic psychology in action. There are actual psychologists, typically employed by or consulting with the Federal Bureau of Investigation's Behavioral Analysis Unit, or one of its state-level counterparts, who use their advanced doctoral training to try to look inside the minds of psychopaths and serial killers. And if the resolutions of those cases aren't exactly the dramatic basement shoot-outs the movies lead you to expect, they do often result in getting bad people behind bars.
Forensic psychology does work on both sides of the courtroom, however.
Ever since Rome was a republic, the law has recognized that the state of mind of accused criminals has bearing on guilt. Roman law stated that insanity was its own punishment, and actors not in their right mind should receive no further penalties.
What does and does not constitute insanity is a finer point that requires expert judgement. Psychologists are crucial to establishing responsibility or arguing for mitigating factors in criminal cases. They help explain witness testimony and evaluate the impartiality of jurors. All of it is necessary for true justice to be served.
With such serious questions needing to be answered, both law and psychology are best served by someone with training in a specialized forensic psychology doctoral program.
---
---
What is Forensic Psychology?
Forensic psychology is the use and application of the clinical psychological toolset to matters of law and justice. It is sometimes viewed as a general study of the psychological aspects of laws and law enforcement, a field that touches on sociology and cultural studies when it comes to research. For clinical practitioners, such as PsyD graduates, it is tightly connected with individuals who are engaged with the legal system:
Defendants
Convicted criminals
Witnesses
Juries
Judges and attorneys
Forensic psychology requires a strong knowledge of the law and legal principles as well as psychological theories and techniques. It got its start as a field around the turn of the 20thcentury, as the newly flourishing field of psychology was called on by lawyers to explain criminal acts and witness inconsistencies in psychological terms.
A forensic psychologist named William Marston was first to uncover the relationship between blood pressure and lying that lead to the development of the modern polygraph. It was on that basis that he was among the first American psychologists called on to testify as an expert witness in federal court, setting a standard that holds till this day.

Marston wasn't done, though. In 1924, he was one of the first to conduct serious studies on juror psychology, convening mock juries and studying how they came to decisions. He also developed unique theories about criminal motivation and published nine books, twenty journal articles, and three entries in the Encyclopedia Britannica. Later, he starred in an advertisement for razor blades in Life magazine and the Saturday Evening Post.

But even with all his contributions to the field of forensic psychology, Marston remains known today for a different sort of crime-fighting: the super-hero kind. In 1941, he invented the character of Wonder Woman while writing under a pen name for DC Comics. He may be the only psychologist to inspire generations of both forensic psychologists and law enforcement officers.
There is real demand for this expertise out in the workforce. The United States is one of the most litigious countries in the world. According to Norton Rose Fulbright's 2015 Litigation Trends Survey, more than half of American businesses had been sued over the past year. The country also ranks high in criminal cases, with more people per capita than any other developed nation behind bars. For better or worse, that has created a massive industry revolving around legal work, and forensic psychologists are in constant demand.
What Do Forensic Psychologists Do? – Forensic Psychology Job Description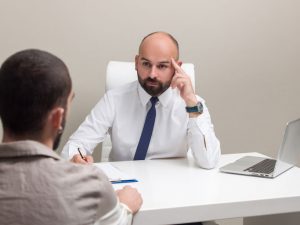 Although you won't be out prowling around spooky fields at three in the morning searching for evidence by flashlight, work as a forensic psychologist can come with some thrills.
Many forensic psychologists spend most of their career not hunting for criminals, but dealing with those who have already been caught. The bread-and-butter work of the profession is in the evaluation and assessment of criminal defendants, or other parties involved in legal proceedings. Those can include parents and children in family court, a practice that can be both important and heartbreaking.
Other forensic psychologists work at arm's-length from their objective. They serve as expert resources on human behaviors and responses. This can take the form of everything from consulting with law enforcement officials on de-escalation procedures or sleuthing out arguments likely to influence juror number six for a lawyer working in a big corporate liability case. They might put together mock juries for lawyers to practice on that resemble actual juries, or participate in the voir dire process of selecting actual jurors for trial… deciding who to keep and who to challenge on the basis of their observations and assessments.
Finally, yes, there are a handful of extremely talented, highly qualified forensic psychologists who do work directly with law enforcement on active criminal cases. They may analyze evidence and scenes of crimes with forensic evidence units or work from case files at the request of detectives. The cases can be fresh from yesterday's headlines, or cold cases buried under years of neglect.
How to Choose the Right Doctoral Program to Learn Forensic Psychology
Forensic psychology education enjoys a halo from the so-called "CSI Effect."
The CSI Effect is the phenomena that forensic science programs noted after the success of the CSI and NCIS series of shows, where enrollment skyrocketed with increasing public interest.
Colleges haven't been slow to take advantage of that popularity. So you will find many PhD and PsyD programs available that offer concentrations in forensic psychology. On the other hand, there are also a lot of candidates eager to get in to those programs. Your choice will have to be made by deciding what school will be the best fit, combined with your chances of getting in.
The Differences Between PhD and PsyD Programs in Forensic Psychology
One of your first decisions will probably be whether to look mostly at PsyD or at PhD programs. Both are perfectly useful in forensic psychology and are equally well-regarded in the field. But there are differences in the education you will receive that could make one or the other a better fit for your personal goals.
PsyD – Doctor of Psychology: PsyD programs are designed to train graduates for clinical work in psychology, with an emphasis on face-to-face interaction and treatment of clients. The courses you will take will concentrate on practical applications of psychological theory, developing real treatment techniques for sex offenders, violent criminals, and addicts. You will study research and experimental techniques, but they will be in support of your clinical training.
PhD – Doctor of Philosophy in Psychology : A PhD program focuses primarily on research and academic study. This is often a good fit for the investigative elements of forensic psychology, teaching you all about the scientific process of building a profile and conducting experiments to prove the case. Although you will still have patient contact and learn about treatment techniques, the degree is designed to prepare you primarily for teaching or research roles.
Either type of degree will launch you on a successful career in forensic psychology. Earning a PhD can still qualify you for clinical treatment and licensure, just as getting a PsyD can prepare you for teaching roles or research assignments. It's really a matter of what excites and interests you as a perspective on forensic psych.
Are There Options for Online Doctoral Programs in Forensic Psychology?
Like every other kind of degree these days, you can find online options in forensic psychology doctorates. But be clear—no advanced psychology program is ever offered entirely online. You will require a lot of in-person patient contact hours and supervised practicum work before you graduate, and that's all going to be hands-on no matter what.
But those online programs that do exist can make it much easier for you when it comes to the classroom components of the degree. By making those available for remote study, it gives you control of your own schedule in a way a traditional program never can. Asynchronous online classes are designed to be taken from anywhere, at any time. That can be your kitchen table at 2 am or a coffee shop on your lunch break from work. And it can shift around from week to week, however you decide.
That makes these excellent choices for anyone who is still holding down a regular job, or who has family or other commitments on their time. It can also allow you to pick a program halfway across the country without having to pack up and move. That's an opportunity for real savings, or maybe even a chance to get into the degree that is the perfect fit when otherwise it might have been out of reach.
How to Get Accepted into a Doctoral Program in Forensic Psychology
At the doctoral level, and particularly when it comes to hot degrees like forensic psych, it's as much about the program picking you as you picking the program. They have way more applicants than they can accept. You need to stand out from the crowd to get into your dream school in this field.
That starts early, as you are picking your undergrad degree. While you don't have to enroll in a psychology bachelor's program, it will probably help your chances. Whether you major in psych or not, most doctoral degrees want to see some very specific prerequisite courses taken at the bachelor's level before they'll even think about admitting you. Those are likely to include statistics and psychology, at least 15 credits worth, and with at least 5 of those in abnormal psychology.
You can't just warm up a seat in those courses, either. You'll need to maintain at least a 3.0 GPA along the way.
On top of your transcripts, you'll be asked to provide a CV with your admission's packet. It had better have something worth looking at on it. Work in a related field is always good, or at the very least some volunteer hours in prison counseling program or drug treatment center.
Make some friends and win some fans while you are building your legal psychology experience, too—you'll need them to write you letters of recommendation. Most programs want at least three glowing examples from professors or supervisors.
Some schools also want results from a standardized admissions test such as the Graduate Record Exam (GRE). There's not usually a minimum score, but higher is always better.
Finally, you'll need to break out your powers of persuasion and put together an essay describing why you want to get into the field and describing how you plan to use the degree.
<!- mfunc search_btn -> <!- /mfunc search_btn ->
Specialty Accreditation is Key in Doctoral Programs in Forensic Psychology
Before you bother to apply, check to make sure the program you are applying to holds a specialty accreditation from the American Psychological Association. Otherwise, you're wasting your time. Only APA-accredited program graduates are eligible for licensure.
Even if you don't need a license for your dream job (and you might not; see our licensing section down the page a bit), APA-accreditation still ensures you are getting a top-quality education. That equals respect and value, both in employment prospects and on the witness stand.
That's because the APA goes deep in identifying the key qualities of each program and ensuring they are up to standards. That includes things like:
Instructor qualifications and hiring process
Professional values and ethics
Student resources like labs and libraries
Student recruitment practices
Grading and appeals processes
It all comes out through an exhaustive review of paperwork as well as a series of on-site visits to develop the ground-truth. And it's not a one-and-done deal, either. Periodic reviews are made over time to ensure standards aren't slipping.
What is The Curriculum Like in a Forensic Psychology Doctoral Program?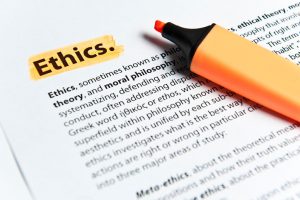 Forensic psychology builds on the state of understanding of psychology generally. On top of that, most forensic psych doctoral programs are concentrations that are delivered as a part of a standard psych doctorate. That means you will start off your studies with a fairly routine slate of core psychology coursework:
History and Foundations of Modern Psychology – You'll start off by absorbing the long history of how people have thought about thinking. That goes all the way back to some of the ancient philosophers who laid the groundwork for the modern science of psychology. Along the way, you will explore how different schools of thought like behavioral, humanistic, and psychodynamic psychology have emerged from the evidence and how they have shaped the field today.
Bases of Behavior – You'll go through a number of classes that teach you about the various bases of human behavior: social, cognitive, and affective. You'll also be taught about the neurological basis of mental health. These courses will also teach you how mental faculties develop through the course of the human lifespan and how they differ between children, adolescents, adults, and older adults.
Ethics and Professional Standards – Any field that involves looking into people's heads to determine their innermost thoughts is one that demands stiff ethical standards. You will spend a lot of time studying appropriate professional behavior. You'll also learn what your ethical and legal obligations are in a wide variety of situations.
Assessment and Intervention – These classes will teach you how to evaluate individuals and develop treatments for them. They may be split up into topics such as cognitive and personality assessment, or treatments such as cognitive behavior therapy, or by subject areas like family evaluations or substance abuse treatment. You'll find more of an emphasis on this in PsyD programs.
Research – On the other hand, PhD programs will lean more into research. You'll learn about the scientific method and how to apply it to psychology studies. You'll develop skills in experimental design and implementation. Some statistics and analytical coursework may be included.
Once you get past the core elements of a psych doctorate, you start to get to the fun stuff:
Forensic Assessment – Going beyond the assessment skills you learned in core classes, you'll dive deeper into analyzing individuals from a legal perspective. This can include how to determine mental competency, analyze risk of violence, and to determine criminal responsibility. All of it has to stand up in court, so you'll get a history of jurisprudence in the subject as well to guide your assessments.
Psychopathology – Understanding the root causes of mental illness and how things go wrong is critical to diagnosing and treating criminal behavior in a psychological context. You'll learn about the various types of disorders, their causes, and common treatments.
Mental Health and the Law – Going beyond the basics of professional practice and ethics, you will learn more about the extent and limits of the laws regarding mental healthcare. That includes when involuntary commitment or medication may be allowed, what determines competency, patient rights, and institutional obligations for mental wellness and healthcare.
Electives – Most forensics specializations are built out with a series of electives you can choose among to complete your credits. Those can include specialized studies such as:
Criminal profiling
Jury selection and profiling
Sex offender evaluation and treatment
The psychology of policing
Dissertations and Doctoral Projects Form The Centerpiece of a Doctorate in Forensic Psychology
Every individual class you take in forensic psychology will be fascinating. But a doctoral program is about much more than just learning a jumble of psychological data. Your instructors, and your future clients, will expect you to put it all together and apply it in coherent and useful ways.
This is where your dissertation or doctoral project comes into play.
A dissertation is the traditional way to do it, a 50-page or so paper that is publication-quality and can take two years to write. You're expected to conduct original research on a topic that synthesizes your knowledge and develops your own unique ideas on forensic psychology. It could be on topics like reactive attachment disorder on juror decision making or mental health consequences of long-term exposure to community violence. The key is to develop your own ideas and demonstrate your capacity for analysis in the field.
The doctoral project is a newer way of accomplishing the same thing. Projects are put together with a more hands-on, practical demonstration of your expertise.
In both cases, you'll develop the idea with guidance from an advisory committee. And you'll defend your work in an exhausting presentation to them. In the end, you have a testament to your expertise as a newly minted forensic psychologist.
How Much Will a PhD or PsyD in Forensic Psychology Cost Me?
The cost of college in the United States has been exploding in recent years. If you earned your bachelor's recently, you know that already; if you picked it up a few years ago, you may be in for some sticker shock.
That's particularly true when it comes to psychology doctoral programs. In 2016, the APA conducted a survey of the average cost of those degrees.
Public in-state university – $11,000 per year
Public out-of-state university – $24,000 per year
Private university – $34,000 per year
Even more shocking, they found that the tuition rates had gone up by 50 percent between 2009 and 2015. So you can expect that they will have increased from those numbers substantially already. The National Center for Education Statistics has more current data, although it's not restricted to psychology studies:
Public school – $12,171
Private school – $25,929
And you can expect that universities that offer forensics concentrations will be even more in-demand due to the popularity of that degree. That is also likely to increase the tuition rates you'll be paying. Expect to graduate with some loan debt. More than 90 percent of PsyD graduates do.
Do You Need to Become Licensed or Certified as a Forensic Psychologist?
Whether or not you need a license to work in forensic psychology will depend on your state of practice. You definitely need a license if you will work with patients directly in a clinical setting.
Many forensic psychology jobs, however, are essentially consulting positions. You may study or examine individuals, but not offer them any sort of clinical services. In some states, that puts you outside the requirements to become licensed.
Holding a PhD or PsyD from an APA-accredited program does make you eligible to become licensed, however. All states use the Examination for Professional Practice in Psychology Exam from the Association of State and Provincial Psychology Boards as their qualifying exam. It's an intensive two-part exam with more than 220 questions that test both your practical skills and your general psychology knowledge.
Board Certification May Boost Your Career
Although it's not specifically required, earning a certification from the American Board of Forensic Psychology can serve as a measure of your qualifications in the field of forensic psychology. Offered by one of the specialty boards of the American Board of Professional Psychology, ABPP, the certification from has been recognized by judicial decisions, regulations, and statutes in various American jurisdictions. It can enhance your standing as an expert witness and assure employers that you have full professional competency in the field.
Earning the forensic psychology certifications has some similarities to the licensing process. The requirements are:
Hold a doctoral degree from an APA-accredited program
Have at least 100 hours of specialized postdoctoral training in forensic psychology
Accumulate 1000 hours of direct experience in forensic psychology or at least 2000 hours in a formal postdoctoral training program approved by ABFP
With those requirements, it's clear you're not going to jump into certification right out of grad school the way you would with licensing. It's a good idea to keep it on your radar for the future, however.
<!- mfunc search_btn -> <!- /mfunc search_btn ->
Salaries and Job Prospects for Forensic Psychologists
You can make a bundle of money in forensic psychology or you can be the cool profiler with glasses and a trench coat… you probably won't be both.
Although everybody wants to get into forensic psych because of the law enforcement angle, working for the government comes with government pay scales. There are very few positions available in the first place, but if you land one working for the federal government, you'll be starting on the General Schedule somewhere between GS-10 and GS-13. That can mean a starting salary of as low as $48,973, ranging up to $99,691 at the highest possible step as a GS-13.
You are quite a lot more likely to be working in the private sector as a consultant or researcher in forensic psych. That's both an easier position to find and considerably more lucrative. Although the Bureau of Labor Statistics doesn't break out forensic psychologist pay separately, they do show the group of all psychologists not counted in other specialties as making $101,790 per year as of 2019, on average. The top ten percent of all psychologists brought in more than $132,070, however. If you show the kind of expertise that top lawyers want to see on the witness stand or as a hot jury consultant, you can easily blow past that number.
But you have to admit to yourself, the thrill of forensics doesn't come from looking at all the zeroes on the end of your paycheck. You're driven by a relentless need to understand what's happening in the criminal mind, and how to reconcile it with the law and with society. It's work that you'd do for free if you had to. But with a doctorate, you will be well-compensated for your expertise no matter what aspect of legal practice you focus on.
(Salary data reported by the U.S. Bureau of Labor Statistics in May 2019 for psychologists. Figures represent national data, not school-specific information. Conditions in your area may vary. Information accessed Feb 2021.)
<!- mfunc feat_school ->
Featured Programs:
Sponsored School(s)
Sponsored School(s)
All school search, finder, or match results, as well as colleges and universities displayed as "Featured School(s)" or "Sponsored Content" are advertisers that compensate us for placement on this site. The resources, editorial content, and school evaluations published on this site are developed independent of the schools that advertise here.


<!- /mfunc feat_school ->
<!- mfunc search_box_body ->