The Comprehensive Guide to a Psy.D Degree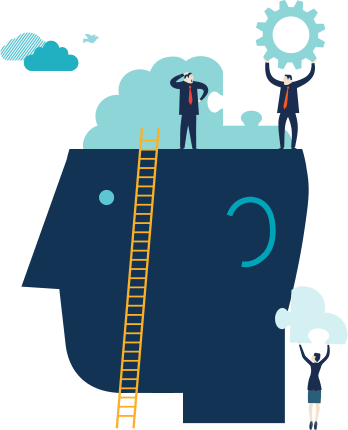 The purpose of this website is to provide a comprehensive resource for students who are earning their Psy.D degree. This degree is a bit different than the Ph.D. in psychology in that the degree holder will usually enter directly into a clinical psychology career. The Ph.D. holder often is more interested in a research or teaching career. Interested visitors can learn about the top Psy.D programs according to a number of rating systems. You also can read extensive student reviews, learn about scholarships, student guides, and also career-related information for earning a Psy.D degree. Students also can request free information about Psy.D programs and universities. We appreciate you visiting this site, and please do get in touch with us if we can help you.
Editors' Choice Best Psy.D. Programs for 2020
Our mission at PsyPrograms.org is to foster a social community for clinical psychologists around the world in which to educate, inform and share. As part of that mission, we set out to rank the best PsyD programs in the United States and share that information with you, our community.
To do this, we surveyed dozens of our members currently searching for a PsyD program on what they consider to be important decision-making factors. Based on the survey results, we focused on four key metrics to determine the best programs: affordability, completion time, degrees conferred and internship placement.

Sample of our favorite Editors' Choice PsyD Picks!
Rutgers University

The Rutgers University Graduate School of Applied and Professional Psychology offers a Psy.D degree in Clinical Psychology. It aims to provide the student with the best foundation for clinical work, such as all base areas of the field of psychology. The program is open to students who hold a master's degree in psychology. It can usually be completed in four to five years of full time study. This program is fully accredited by the APA. Admissions requirements include scores between 60-99% on the Psychology Subject GRE Exam. Exceptions to this rule are very rare; only if the candidate's other credentials and interview scores are outstanding and all prerequisite course grades are A's. You will also need to have at least three recommendations from faculty who know your academic and personal qualifications. Students can focus on either Community or Multicultural concentrations. This PsyD. program is recognized as one of the best in the US.

PGSP/Stanford University Consortium

The PGSP-Stanford Psy.D. Consortium's degree program is taught by one of the best faculties in psychology in the world. It draws its diverse and outstanding instructors from Palo Alto University, the Stanford University School of Medicine, and many others. The current curriculum stresses three years of core study that will ready the student to work in empirically supported psychological interventions. The student also will focus on psychological assessments, ethics and psychopathology. This is a full time, five year program that includes three years of coursework, a year for the clinical dissertation and a year for a full time internship. Applicants should have at least 18 semester hours of psychology coursework and also should have significant clinical experience. You also need to have solid GRE General test scores and Psychology Subject scores are highly desirable.

Baylor University

The Psy.D program at Baylor University features clinical psychology faculty who are all professors, practitioners and supervisors who teach classes that are based on their extensive experience in the profession. Each faculty member is highly active in clinical research and scholarship. Students will obtain 3000 hours of clinical practicum experience and also 1000 hours of clinical research experience. The program is completed in five years, with year five consisting entirely of a clinical internship. Students may be placed in many diverse organizations, including mental health centers, university counseling centers and juvenile detention centers. The program exposes its students to many approaches of psychology and you will develop a solid understanding of each of them. Applicants must have General GRE scores, and three letters of reference, including one from a professor of psychology.

Loyola University Maryland

The Psy.D program at Loyola University Maryland has a unique educational methodology that trains its doctoral students to be transformed into innovators and leaders that can meet the taxing demands of mental health service organizations. This program is accredited by the American Psychological Association. This is a five year program, or four years for students who have certain types of master's degrees. All students take four or five classes per term and spend 20 hours per week in clinical training. There are both written and oral examinations, and a dissertation in year four. Years 1-4 are completed at the main campus in Baltimore, and the fifth year is a full time internship in a clinical setting. To be accepted, you must submit General GRE test scores, but GRE Psychology Subject test scores are not needed. Three professional or academic recommendations are needed, and an interview is required of all finalists for admission.

Virginia Consortium

The Virginia Psy.D degree is offered jointly by Old Dominion University, Norfolk State University, and Eastern Virginia Medical School. This program is accredited by the American Psychological Association and requires four years of academic study, and a one year internship in a clinical psychology setting. Advanced practicum training is mandatory in year three, and includes 20 hours of clinical experience. In year four, the student may complete another 20 hour per week practicum, or can avail themselves of several research or teaching opportunities at one of the universities. For admission, students must submit General GRE test scores, but Psychology Subject scores are not required at this time. A master's degree is not required for admission, but you should have a solid background in psychology that includes at least 24 credit hours of courses in the field. The average class size for this program is only six, so there is a great deal of personal interaction with professors.

Pepperdine University

The Pepperdine University Psy.D program features a full integration of academics, clinical training and applied research. More than nine out of 10 of the instructors in the program are tenured or are on a tenure track. All students in year one are trained in one of four community-based clinics in the area under close supervision of faculty. In years two and three, students are put into training clinics and medical centers throughout the southern part of California. Students also must complete a clinical dissertation. This program is accredited by the APA and takes four years to complete, full time. All applicants must have a master's degree in psychology or in a field that is closely related. GRE General test scores are required, and Psychology Subject test scores also are considered. The admissions panel also takes into strong consideration your autobiographical statement that discusses your past and how it has led you to an interest in psychology. Final candidates must complete an in-person or telephone interview.

Long Island University

The clinical psychology doctoral program at Long Island University trains students who have a strong desire to train as clinical psychologists and work with underserved populations. This five year program includes a rigorous core, and also students will train in either Applied Child, Family Violence or Serious Mental Illness. The faculty here is highly experienced and provides both cognitive behavioral and psychoanalytic training to students. This method of teaching means that graduates are uniquely able to work in one or both models. The program is accredited by the APA, and after the first year, students balance their course work with extern clinical training in a patient care facility. Twenty or so students are admitted annually, and must have a bachelor's degree in psychology and a year of clinical experience. The fifth year of the program is a full time clinical internship. The entire program is 115 credits; this includes the practicum.

Yeshiva University

This Psy.D program's mission is to provide all students with the highest quality doctoral training in both the conceptual and empirical foundations of clinical psychology and to train them to become knowledgeable and thoughtful schools in psychology. All students will be exposed to a diverse curriculum that integrates the most relevant research and scientific foundations in the field. This is a five year program that has 116 credit hours. It has four years of coursework, practica and supervised clinical work. The fifth year is a full time internship. This program has been recognized as one of the best in the country in terms of graduates eventually obtaining licensure in clinical psychology. This program was awarded the 2014 Varda Shoham Clinical Scientist Training Initiative grant from the APA's Society for a Science of Clinical Psychology (SSCP – Section III of Division 12, Society for Clinical Psychology).

Xavier University

The APA-accredited Psy.D degree program is strongly dedicated to serving the community. This is a four year program, with the first year being dedicated to science and assessment classes. Students also start their clinical work by volunteering five hours per week in a local community agency. In the second year, students take six hours in professional development and practicum. These classes all are under the supervision of clinical faculty. Year three includes practicum placements, and there is emphasis on developing professional behavior and ethics. In year four, students participate in advanced practica. Students may work in a variety of clinical psychology-related agencies in Cincinnati, and may also work at the campus psychological services center. A master's degree is not required for admission, but you must have high General Test GRE scores. The Psychology Subject area test is required for students with no background in the field.

University of Hartford

The mission of this Psy.D program is to prepare students to be effective, doctoral trained clinical psychologists that can provide much needed services in these complex times. Graduates are highly skilled in direct services delivery, effective in consulting with human services organizations and are highly knowledgeable about empirical and theoretical developments in the psychology field. This program is a member of the National Council of Schools and Programs of Professional Psychology (NCSPP). This APA-accredited program offers a child and adolescent proficiency track. In addition to the core curriculum, this track has classes in clinical child development, child psychotherapy and several advanced issues in child assessment/intervention. Graduation requires 96 credit hours and the completion of a full time internship.
See all 50 Best APA Accredited Psy.D. Programs
Best Psy.D Schools According to Professors
These are the highest-ranked Psy.D programs:
Rutgers University
PGSP/Stanford University Consortium
Baylor University
Loyola University Maryland
Virginia Consortium
Pepperdine University
Long Island University
Yeshiva University
Xavier University
University of Hartford
Online Psy.D. & Ph.D. in Psychology Specializations
If you are thinking about obtaining your doctorate in this growing profession, you may want to consider these exciting psychology concentrations:
Psy.D Degrees Overview
A Psy.D degree stands for Doctor of Philosophy, and shares similarities with the related Ph.D. degree in psychology. The Psy.D degree first was created in the late 60s, as a response to what some saw as limits of the value of a scientist-practitioner model that was common in the Ph.D. as the time in the field.
Graduates of a Psy.D program have been trained in particular to work as clinical psychologists in many settings. Overall, there is a focus on clinical work and less on research. Whether you choose a Psy.D degree or a Ph.D. degree, it is very selective to be admitted, and some can be even harder to get into than medical school. Some psychologists work primarily as researchers, others work primarily as practitioners, and many do both. Indeed, one of psychology's most important characteristics is its coupling of science and practice.
The American Psychological Association has compiled descriptions of some of the main areas you can pursue a degree in psychology. Here's a list of the most common specialties:
Clinical psychology
Cognitive and perceptual psychology
Counseling psychology
Developmental psychology
Educational psychology
Environmental psychology
Forensic psychology
Health psychology
Industrial/organizational psychology
Neuropsychology
School psychology
Social Psychology
Sports Psychology
Reasons to Earn a Psy.D Degree
Earning a PsyD degree is an excellent way to help both the community and the individual, while also earning a very respectable salary. Many Psy.D and Ph.D.s in psychology can earn well over $100,000 per year. The Bureau of Labor Statistics states that the top 10% earn about $110,000 per year. That source also states that jobs should increase by 12% by 2020.
Psy.D Course Requirements
Earning a Psy.D degree is a serious commitment, and takes at least four years to complete full time. Some programs take five years, with the 5th year usually consisting of a full-time clinical internship.
Psy.D Educational Prerequisites
Typically, a Psy.D degree program requires a master's degree in psychology or a related field to apply. However, there are exceptions, including in the top 10 programs listed above. Some programs only require a bachelor's degree in psychology and a certain number of prerequisites in the psychology field.
Most programs also require GRE General Test scores, although not every program requires Psychology Subject Test scores.
Psy.D Curriculum
The exact courses you must take will depend upon the program, but general classes include ones like these:
Psychological Assessment
Psychopathology
Group and Organizational Dynamics
Advanced Statistics
Life Span Human Development
Empirical Research
Cognitive Behavior Therapy
Ethics and Professional Issues
Psychodynamic Psychotherapy
Career Outlook for Psy.D Graduates
As mentioned above, the Bureau of Labor Statistics reports that job growth as a whole for psychologists will be 12% by 2022. There should be higher demand for clinical and counseling psychologists with the highest level of education, particularly in the healthcare industry.
Additional Resources for Psy.D Students
Psy.D Grants and Fellowships
Any Psy.D or Ph.D. program can be quite expensive, so it is natural wonder about ways to pay most or even all of your expenses through grants or fellowships. Some of the best ways include:
Nongovernmental research grants  – There are all kinds of grants in research that are available to both Psy.D and Ph.D. students in psychology. There are many scientific organizations that may offer grants and awards based upon your scientific research.
Government fellowships – There often are fellowships that are open to psychology doctoral students who conduct research in areas that pertain to government. Some of these organizations include the Department of Health and Human Services and the Department of Veteran's Affairs.