The Comprehensive Guide to a Psy.D Degree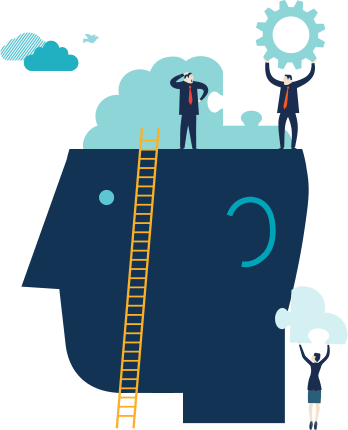 The purpose of this website is to provide a comprehensive resource for students who are earning their Psy.D degree. This degree is a bit different than the Ph.D. in psychology in that the degree holder will usually enter directly into a clinical psychology career. The Ph.D. holder often is more interested in a research or teaching career. Interested visitors can learn about the top Psy.D programs according to a number of rating systems. You also can read extensive student reviews, learn about scholarships, student guides, and also career-related information for earning a Psy.D degree. Students also can request free information about Psy.D programs and universities. We appreciate you visiting this site, and please do get in touch with us if we can help you.
Editors' Choice Best Psy.D. Programs for 2020
Our mission at PsyPrograms.org is to foster a social community for clinical psychologists around the world in which to educate, inform and share. As part of that mission, we set out to rank the best PsyD programs in the United States and share that information with you, our community.
To do this, we surveyed dozens of our members currently searching for a PsyD program on what they consider to be important decision-making factors. Based on the survey results, we focused on four key metrics to determine the best programs: affordability, completion time, degrees conferred and internship placement.

Sample of our favorite Editors' Choice PsyD Picks!
See all 50 Best APA Accredited Psy.D. Programs
Best Psy.D Schools According to Professors
These are the highest-ranked Psy.D programs:
Rutgers University
PGSP/Stanford University Consortium
Baylor University
Loyola University Maryland
Virginia Consortium
Pepperdine University
Long Island University
Yeshiva University
Xavier University
University of Hartford
Online Psy.D. & Ph.D. in Psychology Specializations
If you are thinking about obtaining your doctorate in this growing profession, you may want to consider these exciting psychology concentrations:
Psy.D Degrees Overview
A Psy.D degree stands for Doctor of Philosophy, and shares similarities with the related Ph.D. degree in psychology. The Psy.D degree first was created in the late 60s, as a response to what some saw as limits of the value of a scientist-practitioner model that was common in the Ph.D. as the time in the field.
Graduates of a Psy.D program have been trained in particular to work as clinical psychologists in many settings. Overall, there is a focus on clinical work and less on research. Whether you choose a Psy.D degree or a Ph.D. degree, it is very selective to be admitted, and some can be even harder to get into than medical school. Some psychologists work primarily as researchers, others work primarily as practitioners, and many do both. Indeed, one of psychology's most important characteristics is its coupling of science and practice.
The American Psychological Association has compiled descriptions of some of the main areas you can pursue a degree in psychology. Here's a list of the most common specialties:
Clinical psychology
Cognitive and perceptual psychology
Counseling psychology
Developmental psychology
Educational psychology
Environmental psychology
Forensic psychology
Health psychology
Industrial/organizational psychology
Neuropsychology
School psychology
Social Psychology
Sports Psychology
Reasons to Earn a Psy.D Degree
Earning a PsyD degree is an excellent way to help both the community and the individual, while also earning a very respectable salary. Many Psy.D and Ph.D.s in psychology can earn well over $100,000 per year. The Bureau of Labor Statistics states that the top 10% earn about $110,000 per year. That source also states that jobs should increase by 12% by 2020.
Psy.D Course Requirements
Earning a Psy.D degree is a serious commitment, and takes at least four years to complete full time. Some programs take five years, with the 5th year usually consisting of a full-time clinical internship.
Psy.D Educational Prerequisites
Typically, a Psy.D degree program requires a master's degree in psychology or a related field to apply. However, there are exceptions, including in the top 10 programs listed above. Some programs only require a bachelor's degree in psychology and a certain number of prerequisites in the psychology field.
Most programs also require GRE General Test scores, although not every program requires Psychology Subject Test scores.
Psy.D Curriculum
The exact courses you must take will depend upon the program, but general classes include ones like these:
Psychological Assessment
Psychopathology
Group and Organizational Dynamics
Advanced Statistics
Life Span Human Development
Empirical Research
Cognitive Behavior Therapy
Ethics and Professional Issues
Psychodynamic Psychotherapy
Career Outlook for Psy.D Graduates
As mentioned above, the Bureau of Labor Statistics reports that job growth as a whole for psychologists will be 12% by 2022. There should be higher demand for clinical and counseling psychologists with the highest level of education, particularly in the healthcare industry.
Additional Resources for Psy.D Students
Psy.D Grants and Fellowships
Any Psy.D or Ph.D. program can be quite expensive, so it is natural wonder about ways to pay most or even all of your expenses through grants or fellowships. Some of the best ways include:
Nongovernmental research grants  – There are all kinds of grants in research that are available to both Psy.D and Ph.D. students in psychology. There are many scientific organizations that may offer grants and awards based upon your scientific research.
Government fellowships – There often are fellowships that are open to psychology doctoral students who conduct research in areas that pertain to government. Some of these organizations include the Department of Health and Human Services and the Department of Veteran's Affairs.